We do business and answer phones from 9:00 a.m. to 5:00 p.m. Monday through Friday 

After Hours Call 

1-866-797-6644

Local Phone : 313 982-0010 

Fax Number : 313 271-2561

Toll Free      : 1 866-797-6644 

Bloomfiled  Hills Location 

36700 Woodward Ave Ste 209

Bloomfield Hills, MI  48304

Detroit Location 

18551 W. Warren Ave, Ste 100 

Detroit,  MI.  48228

The information contained herein is not legal advice. Any information you submit to us may not be protected by attorney-client privilege. All or some photos are of models and do not depict clients.  * Prior Results Do Not Guarantee Similar Outcome.

Contact Us: 1-866-797-6644 · 313-982-0010· Free Consultation. If you have been arrested, if you have been charged, if you think you may be arrested or charged, if the police want to talk to you, your first action, before you say another word, should be to call a lawyer. If you are facing drug charges or a gun crime arrest, homicide charges or a white collar crime investigation, you need an attorney now. Contact us for a free consultation.

WE PROVIDE JAIL RELEASE ATTORNEY AND DEFENSE OF CRIMINAL ACCUSATIONS

Over 35 Years of Combined Criminal Defense Experience in Metro Detroit


If you or a loved one has been arrested or charged with a criminal offense in Livonia (MI) , you will need competent representation and help throughout your case. We offer experienced legal advice and representation in virtually any area of criminal law. We represent clients arrested for and accused of all DUI related offenses, including multiple DWI offenses and felony DWI as well as all types of drug crimes, from possession to trafficking. Our team can represent defendants and arrestees in the face of all types of theft crimes, property crimes and violent offenses, such as robbery, burglary, arson, assault, shoplifting, kidnapping and even murder or manslaughter. Some of our other key areas of practice include the defense of sex crimes such as public lewdness, white collar crimes, Internet crimes and family/domestic violence offenses as well as violations of protective orders. We handle cases in state and federal court.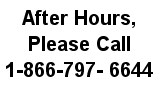 Do Yoy Have a Case in 16th District Court in Livonia  (MI) ?

Michigan Criminal Defense Lawyers 

Livonia Criminal Defense Attorneys 

We Charge Reasonable Flat Fee - We Offer Payment Plan 

How long can the police hold you without any charges?

The police can't normally hold you for more than 72 hours without charging you with a crime

What is your rights at a police station after being arrested? 

If you're arrested, you are taken to a police station and held in custody and questioned. This means you lose your right to freedom until you are charged or released. 

What happens if you're charged with a crime?

If you are charged with a crime in Livonia ( misdemeanor or felony ), you first appear in court for arraignment. During your arraignment the court tells you the specific criminal charges being brought against you, advises you of your constitutional rights, and notifies you whether or not you are eligible to be released on bond, and the amount of the bond. 

Defending Your Rights and Freedom


We Will Never Stop Fighting For You

Criminal Defense Attorneys in Livonia , MI 

If you have been arrested and accused of a crime in Livonia , Michigan. Our criminal defense law firm fights the toughest charges — substantial drug/contraband seizures, white-collar crime, dui, assault, embezzlement, cocaine possession, home invasion, marijuana charges , juvenile cases, child pornography, conspiracy, domestic violence, gun charges

larceny, fraud, forgery, bank fraud, money fraud, robbery, murder, racketeering, public corruption, sex offenses, weapons charges. We handle grand jury proceedings, bench trials, jury trials and appeals

Livonia   Assault Attorneys

Livonia   Criminal Defense Attorneys

Livonia   Drug Defense Attorneys

Livonia   DUI Attorneys

Livonia   DWI Attorneys

Livonia   Expungement Attorneys

Livonia   Felony Attorneys

Livonia   Farms Trial Attorneys

Livonia   Sex Crime Attorney 

Livonia   Robbery attorney 

Livonia   Jail 

.